Boating & Marine Lighting Services
Elite Glow offers a wide variety of lighting solutions for your boat. We install Blacklights, green lights, navigation lights, headlight, compartment lighting, deck lights, live-well lights, underwater lights and much more. We also sell and install  hummingbird, Lowrance, and garmin depth finders, trolling motors from Minkota, Lowrance, Motor Guide, and Garmin.
We also repair!
We also fix wiring issues and interference from small issues to complete boat rewire, along with that we sell and install 1 2 3 and 4 bank on board chargers and install them as well as replacing all bildge pumps and arreator/ recirculate pumps and valves.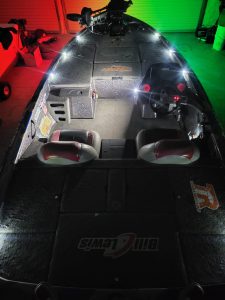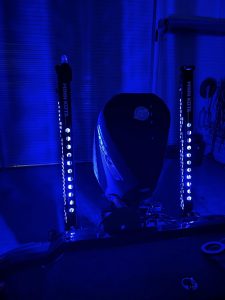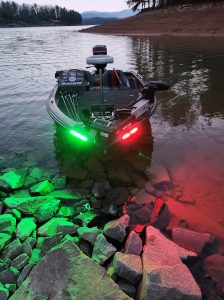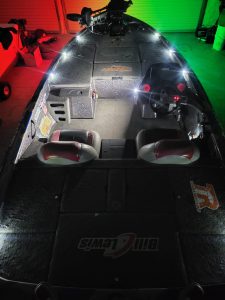 Truck and utility trailers:  We offer installation of aftermarket parts such as headlights led lightbars led pods reverse lights and rock lights along with suspension upgrades such as air bags for heavy towing and we don't sell but we do install aftermarket bumpers front and rear
Utility trailers, car haulers, horse trailers, and 5th wheel services:  Include  re wire led tail lights utility lights for loading and un loading and reverse lights
We also offer instalation of aftermarket electronics and lights on sxs and atvs as well